Strawberry Peach Turnovers
Divine vegan paleo dessert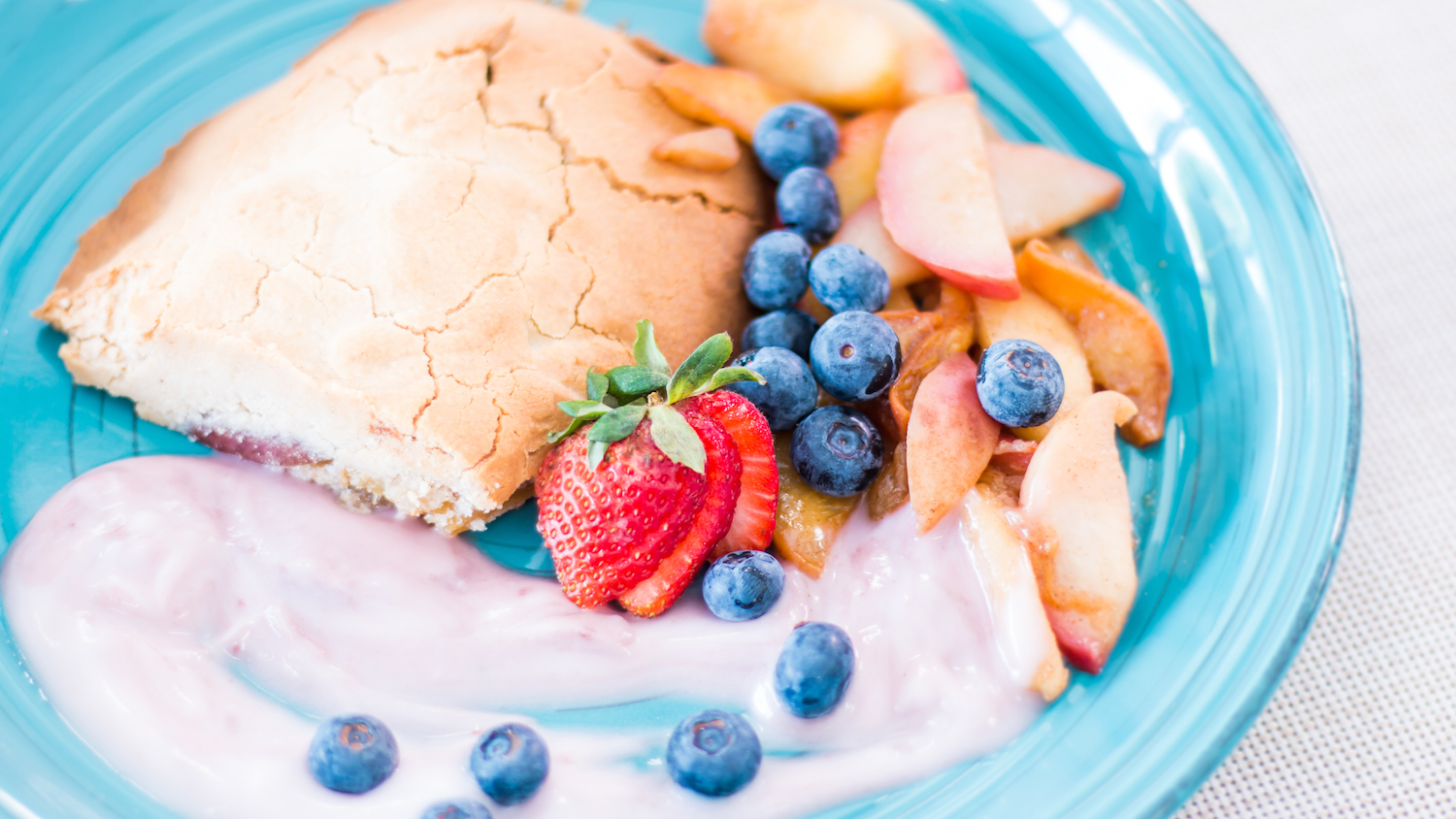 Ingredients:
6 peaches
2 punnets strawberries
1 tablespoon five spice
1 tablespoon vanilla paste
1 1/2 cups almond flour
1 1/2 cups coconut flour
3/4 cup tapioca flour
1/2 teaspoon salt
1 1/2 cup coconut oil
3/4 cup cold water
1 teaspoon apple cider vinegar
Method
1) Preheat oven to 400 degrees Fahrenheit.

2) Mix all dry ingredients together in a large bowl.

3) Kneed in coconut oil into dry mix.

4) Mix water and vinegar, add to kneaded mixture.

5) Mix until fully combined.

6) Slice peaches and strawberries, place into a separate large bowl and five spice and vanilla.

7) Heat a frying pan, saute peaches and strawberries until tender, set aside and let cool.

8) Separate dough into 2, roll thinly between baking paper, layer with strawberry mix, leaving some space between.

9) Roll second half of dough , use as a top over strawberry mix, slice into portions, crimp the edges, place on a baking tray and bake in preheated oven.