Paleo Maple Mustard Chicken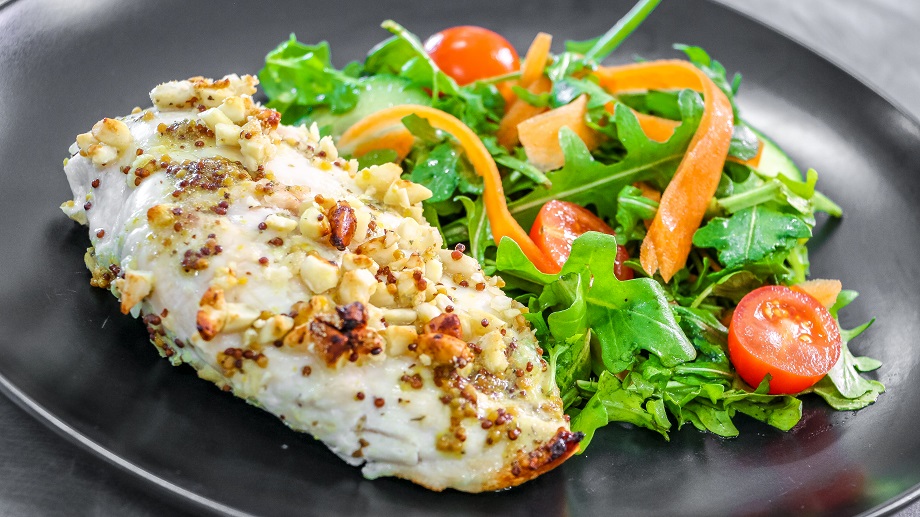 Ingredients:
6 boneless chicken breasts
4 tablespoons whole grain mustard
2 tablespoons pure maple syrup
1 teaspoon apple cider vinegar
1 teaspoon dried marjoram
1 cup blanched almonds, crushed
salt and pepper, to taste
2 garlic cloves, minced
Method
1. Pre-heat the oven to 375 degrees F (190 C).
2. In a small bowl, combine and whisk the mustard, maple syrup, apple cider vinegar and marjoram.
3. In a separate small bowl, combine and stir the crushed almonds, salt, pepper, and garlic.
4. Brush each chicken breast with the maple mustard mixture, then roll each breast in the almond mixture.
5. Place the chicken breasts on a baking sheet or glass baking dish and bake for 40 - 45 minutes, or until the chicken is cooked through and the crust has hardened.
6. Serve!