Honey Mustard & Herb roasted Leg of Lamb
A great family meal center piece.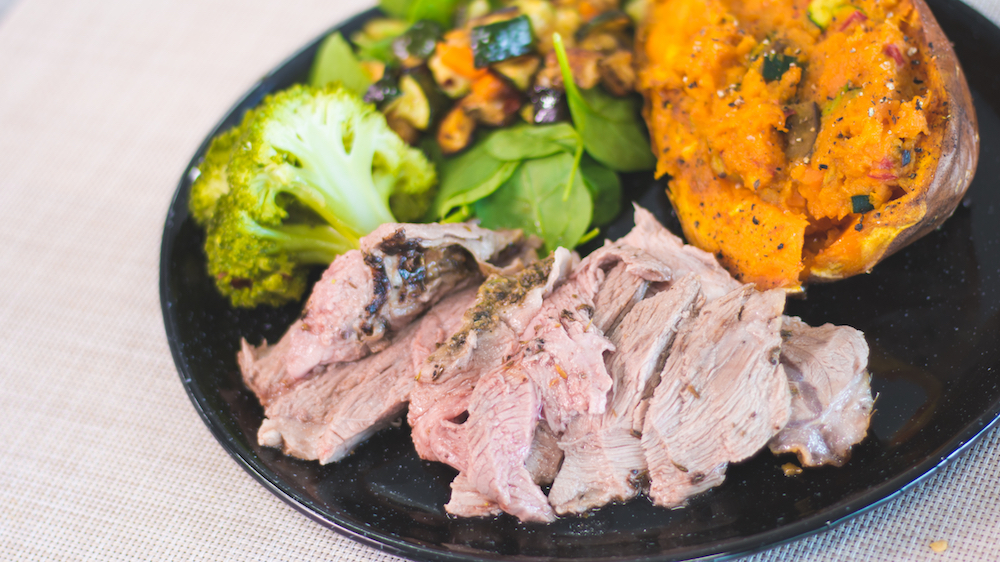 Ingredients:
1 Leg of lamb ( 2-4 lbs)
1 1/2 Tablespoon of dijon mustard
1 tablespoon of liquid honey
1/2 cup olive oil
1 tablespoon dried thyme
1 teaspoon of dried sage
1 teaspoon of dried rosemary
salt& pepper
aluminium foil
Method
1) Preheat oven to 350 degrees Fahrenheit.

2) Mix mustard, honey, olive oil, salt and pepper in a bowl and whisk till fully combined.

3) Rub the mustard marinade over the lamb to coat thoroughly.

4) Sprinkle dried herbs and salt & pepper evenly over coated the lamb.

5) Heat a large frying pan with oil, sear the lamb evenly on all sides( until nicely browned).

6) Place lamb on a large baking tray and lightly cover with foil.

7) Roast in the preheated oven (cook until when the lamb is poked with a knife the juices run clear).