Paleo Lamb & Pumpkin Rosti
This delicious and nutritious lamb dish is perfect for dinner or a fancy lunch.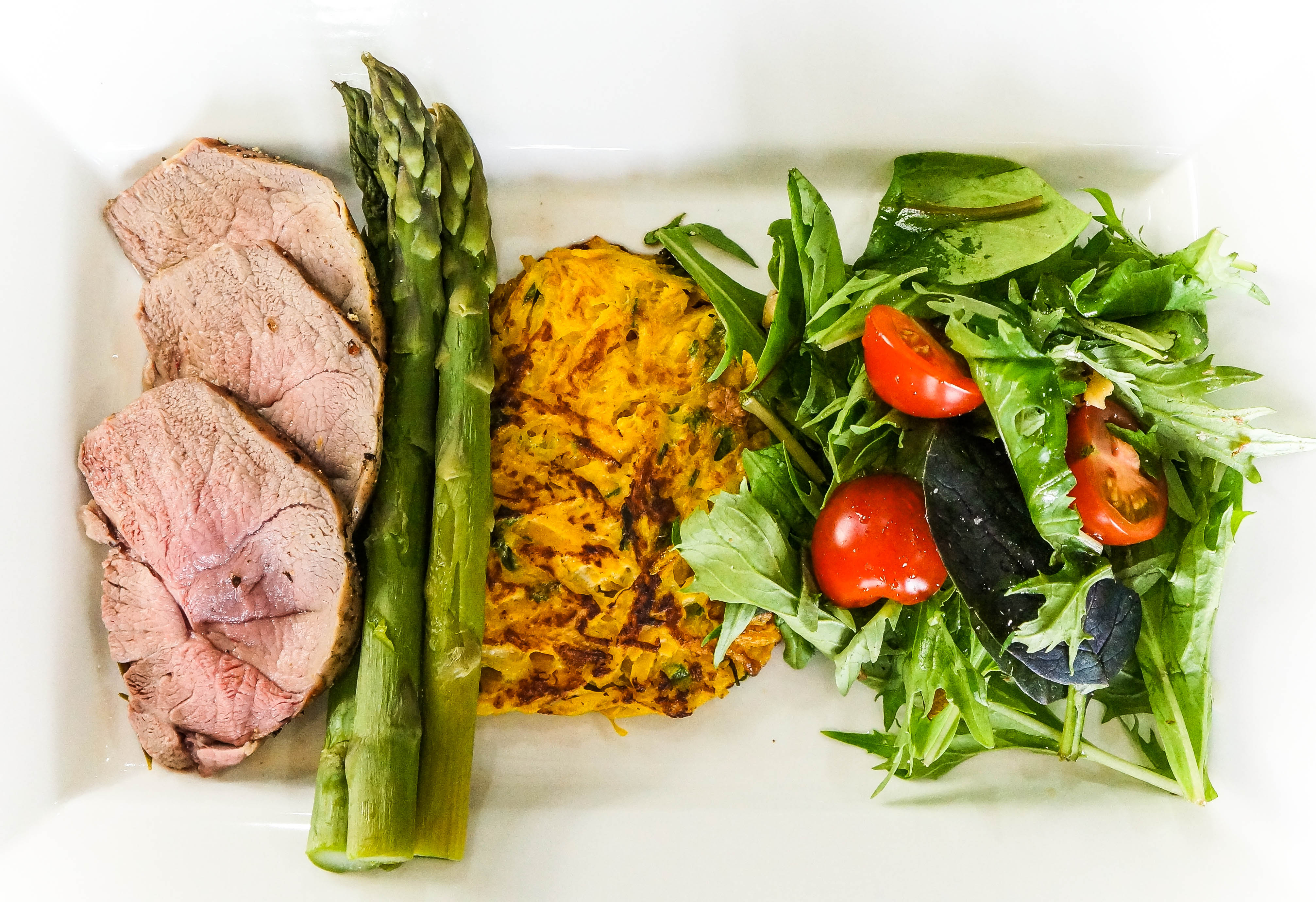 Ingredients:
1 1/2 pounds (750 grams) of lamb steaks (or 2 small boneless lamb legs)
1 teaspoon coconut oil
Fresh rosemary
1 pumpkin, chopped into large slices and then grated
Handful of chopped fresh cilantro
3 free range eggs
Method
Lamb:
1. Preheat the oven to 360F (180C) on fan bake.
2. Place the lamb in an ovenproof dish.
3. Sprinkle fresh rosemary on top of the lamb to give it a lovely flavor.
4. Cook in oven for about 35 minutes.
Pumpkin Rosti:
1. Add cilantro to the bowl of grated pumpkin and mix together with your hands.
2. Add 3 eggs to the pumpkin bowl and mix well.
3. Add coconut oil to a pan and heat on a medium-high heat, then place a spoonful of the pumpkin mix into the pan and fry about 3-4 minutes on each side (until lightly browned).
4. Repeat with the rest of the pumpkin mixture.
5. Serve lamb and pumpkin together, with optional sides of asparagus or a green salad.