Whipped coconut cream
A delicious paleo whipped cream to go with your favorite desserts or snacks!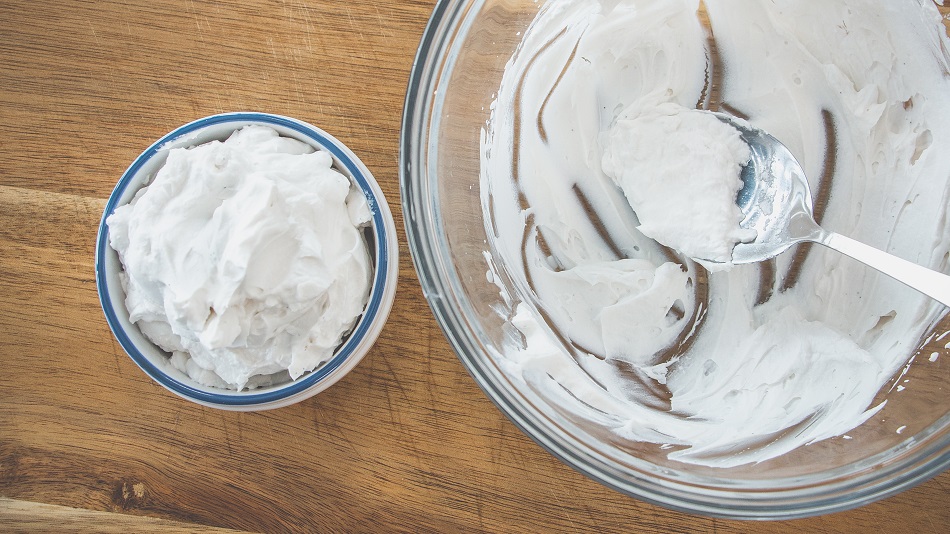 Ingredients:
3 cups (750ml) coconut cream, chilled overnight
2 teaspoons maple syrup
1 teaspoon vanilla extract
Method
1. Place the cans of coconut cream in the refrigerator at least 24 hours before making the whipped cream, so it is well chilled. This helps to separate the cream and coconut water in the cans.
2. Chill a large metal or glass bowl in the freezer for 15 minutes before making the whipped cream.
3. Take the coconut cream out of the refrigerator and remove the lid. Do not shake the can, as it will not work if the cream and water is mixed.
4. Gently scoop out the coconut cream which should be at the top of the can, placing it in the chilled bowl.
5. Pour the remaining coconut water into a glass jar and store in the refrigerator, saving it for another use.
6. Using an electric egg beater, whip the coconut milk cream for 2-3 minutes, or until light and fluffy.
7. Whip in the maple syrup and vanilla extract for 30 seconds.
8. Use right away or store in a glass jar in the refrigerator for up to 24 hours.