Berry & Avocado Smoothie
Mmm... A deliciously sweet, wholesome smoothie that is a perfect way to start your day. Not to mention the great Health Benefits it offers! 1. Avocados truly are a superfood: Did you know that they aid in oral cancer defence, breast cancer protection, eye health, lowering cholesterol, maintaining a healthy heart, and preventing strokes? 2. Provides you with the full spectrum of nature's bioavailable vitamins, nutrients, and antioxidants. 3. Keeps your skin looking radiant and healthy. 4. Helps empower your immune system to protect you from illness. 5. Keeps you hydrated. 6. Gives you the energy to get through the day!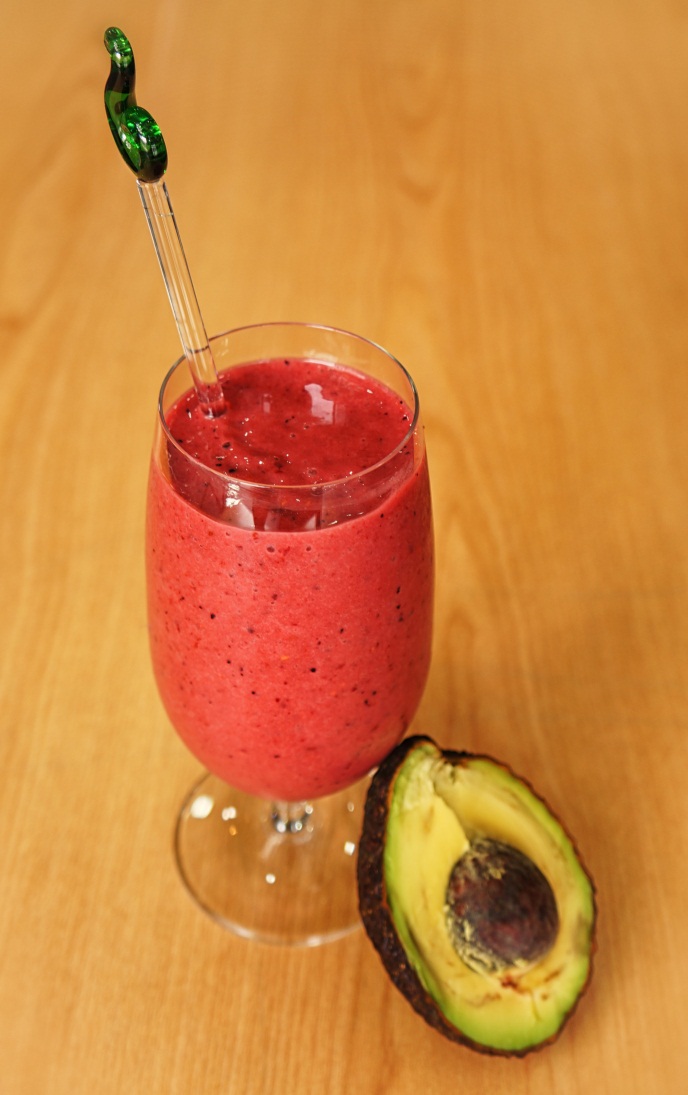 Ingredients:
1 cup ice
2 cups (500ml) water
2 cups frozen mixed berries
1 avocado


Method
1. Add the ice and the water into the blender, followed by the mixed berries and avocado.
2. Blend until smooth. You can add more water if desired, to get your smoothie to the consistency you like.
3. Serve and enjoy!