Baked Pears
This healthy dessert is yummy and so easy to make.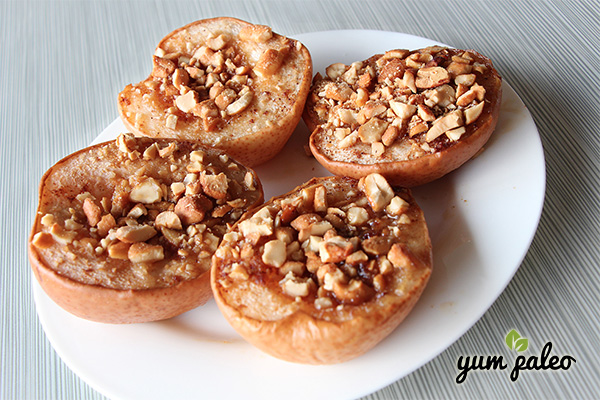 Ingredients:
2 large ripe pears
1/4 teaspoon ground cinnamon
1/4 cup cashew nuts, crushed
2 teaspoon honey

Method
1. Preheat the oven to 350F (180C).
2. Cut the pears in half and place them on a baking sheet. You may also cut a sliver off the other end of your fruit so it stays upright.
3. Using a measuring spoon or a melon baller, scoop out the seeds.
4. Sprinkle with cinnamon, top with cashew nuts and drizzle some honey over each one.
5. Bake in the oven for 30 minutes. Cool before serving. Enjoy!